Kenya: Crazy Things Kenyans Did During Safaricom Network Outage

22 July 2018
Nairobi News (Nairobi)
Kenya: Crazy Things Kenyans Did During Safaricom Network Outage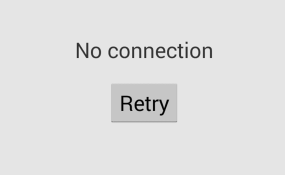 (File photo)
For several hours on Sunday, Safaricom subscribers were unable to access internet connectivity, something that left many of them wondering what was happening to 'their phones'.
It emerged that the mobile phone service provider was apparently experiencing a massive outage.
Safaricom later released a statement linking the outage to fiber link cuts that "affected critical transmission equipment."
This came as scant consolation for many subscribers who had tried every trick in th e book to 'jump start' their phones and regain internet connectivity.
While some kept restarting their phones, other resorted to buying internet bundles in bulk, yet they could still not browse the internet.
Here are some of the crazy things that some subscribers did during Safaricom network outage:
1. Restart 100 times
A moment of silence to all those who after restarting their phones severally during #SafaricomShutDown went ahead to remove their batteries and Sim cards to check if they had an issue
Safaricom is so heartless! pic.twitter.com/qi0shiX6RR -- 021's Greatest (@Muranga_Patriot) July 22, 2018
Safaricom data outage, Rt if you restarted your phone over and over again thinking it was faulty #MashemejiDerby#KTNScoreline#KTNSundayEdition -- Jumia Alice (@Alicejumia) July 22, 2018
2. Buy 100GB data.
Retweet if you bought bundles 6 times bec ause of Safaricom internet blackout -- Deejay Afrikana (@djafrikana) July 22, 2018
3. Chokora settings
Me, reading tweets from Safaricom influencers while their employer was facing downtime 😂😂😂😂 pic.twitter.com/4bkZCn5kUt -- Asterix (@SuaveNilote) July 22, 2018
Internet Outage Hits Safaricom Users
Kenyans using service provider Safaricom were not able to access the internet on Sunday for a better part of the day. Read more »
Previous Story
Next Story
Internet Outage Hits Safaricom Users
See What Everyone is Watching
Copyright © 2018 Nairobi News. All rights reserved. Distributed by AllAfrica Global Media (allAfrica.com). To contact the copyr ight holder directly for corrections â€" or for permission to republish or make other authorized use of this material, click here.
AllAfrica publishes around 800 reports a day from more than 140 news organizations and over 500 other institutions and individuals, representing a diversity of positions on every topic. We publish news and views ranging from vigorous opponents of governments to government publications and spokespersons. Publishers named above each report are responsible for their own content, which AllAfrica does not have the legal right to edit or correct.
Articles and commentaries that identify allAfrica.com as the publisher are produced or commissioned by AllAfrica. To address comments or complaints, please Contact us.
Source:
Google News Kenya
|
Netizen 24 Kenya