Photos Of Kenya Moore's Baby Shower Include So Many 'Real Housewives' Stars & Other Bravolebrities

Photos Of Kenya Moore's Baby Shower Include So Many 'Real Housewives' Stars & Other BravolebritiesByMarenah Dobin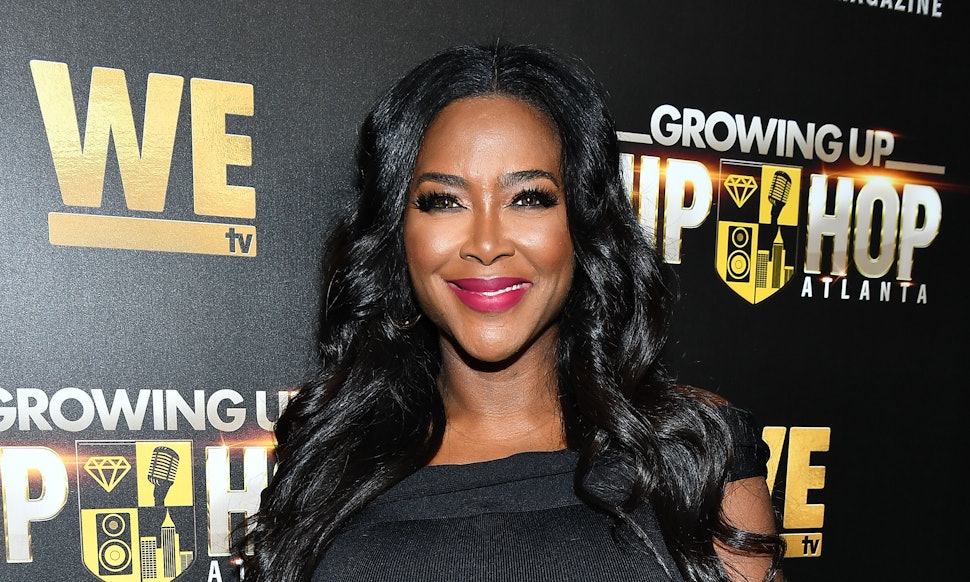 Paras Griffin/Getty Images Entertainment/Getty Images
Just as Real Housewives of Atlanta viewers expected, Kenya Moore went all out with her baby shower for her first child with husband Marc Daly. Not only that, but Kenya Moore's baby shower included a lot of Bravolebrities all dressed in theme. The guests rocked over-the-top makeup, crowns, and gowns for the event. The theme has not been explicitly stated, but Kenya did use the hashtags "royalty,&qu ot; "met gala," "heir to the throne," "fairy tales," and "enchanted forest" on her posts from the shower, which took place at The Historic Academy of Medicine at Georgia Tech, according to the tagged location on Instagram.
Apparently the baby shower invitation was very clear, since all of the guests were on the same page with their wardrobes. Real Housewives of Atlanta cast members Kandi Burruss, Porsha Williams, Cynthia Bailey, Shamea Morton, and Miss Lawrence were at the event, along with former Atlanta Housewife Claudia Jordan. Married to Medicine stars Toya Bush Harris and Dr. Heavenly Kimes looked majestic in their outfits. Real Housewives of Potomac star Gizelle Bryant was on hand to celebrate the impending arrival of baby Daly.
Real Housewives of Atlanta OG NeNe Leakes was not at the baby shower, but she did post a photo from the event on her Instagram page and wrote, "OMG! You guys l ook so amazing! Congrats @thekenyamoore wish i could have been there #babydaly."
NeNe wasn't the only one to share photos from the shower. Kenya and her guests shared lots of pictures to celebrate baby Daly and to show off their regal looks, of course.
1Kenya's Photo Roundup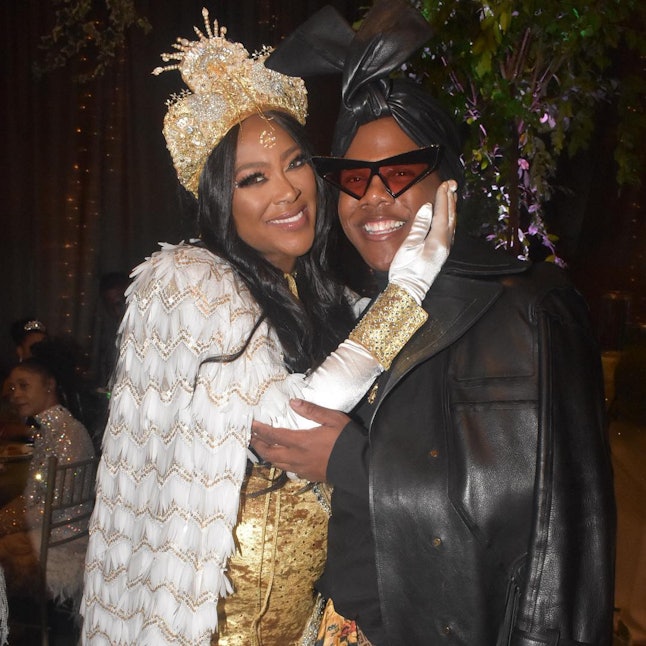 The mom-to-be shared a bunch of photos from the shower. Of course, this included some Bravolebrities, but there was one special guest who is a Real Housewives of Atlanta fan-favorite, Kenya's Aunt Lori. Kenya also shared a look at the venue's decor, which was nothing short of extravagant. It really did look like they were in an enchanted forest.
2The Parents
Even though Kenya and Marc are pretty private about their relationship, she couldn't help sharing a photo of them celebrating the pregnancy.
3Kenya With Family & Friends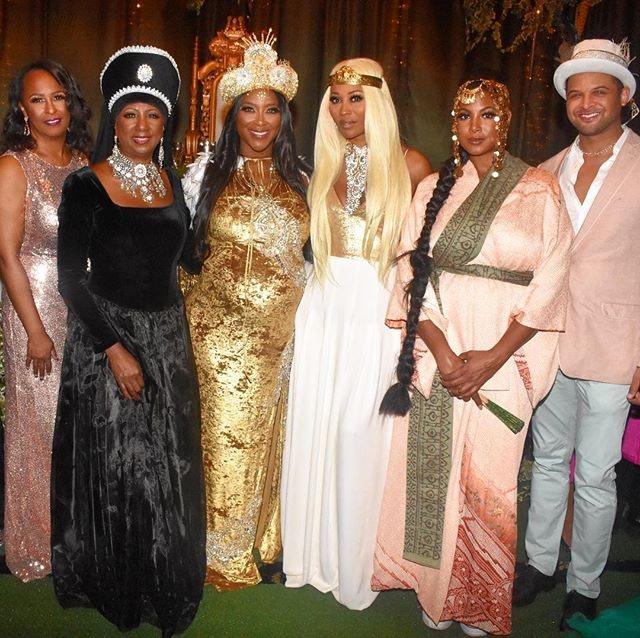 Kenya was truly glowing surrounded by her closest family and friends at the shower.
4Cynthia & Kenya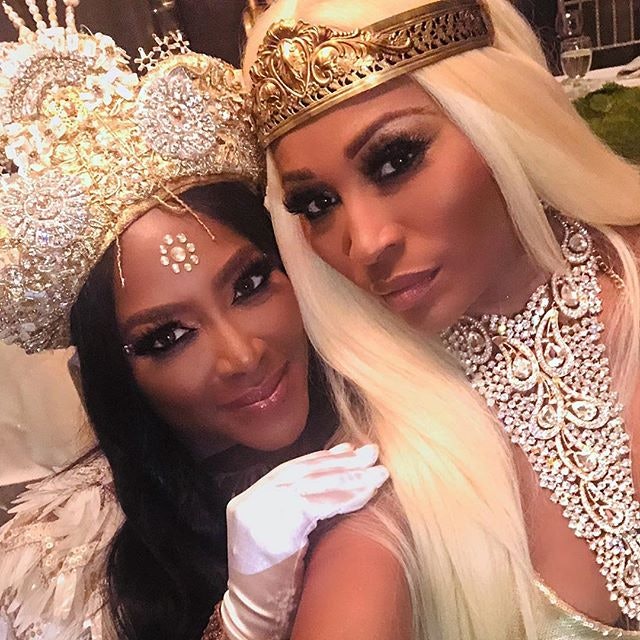 RHOA besties Cynthia and Kenya looked downright majestic in this selfie.
5Kandi & Cynthia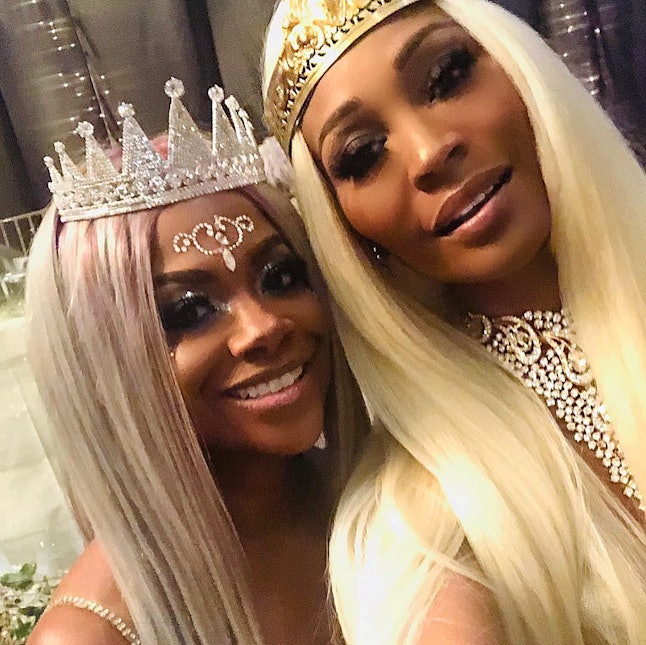 Cynthia got it right when she posted, "Every queen deserves a crown." The crowns just look right on Cynthia and Kandi. True queens.
6Toya & Kenya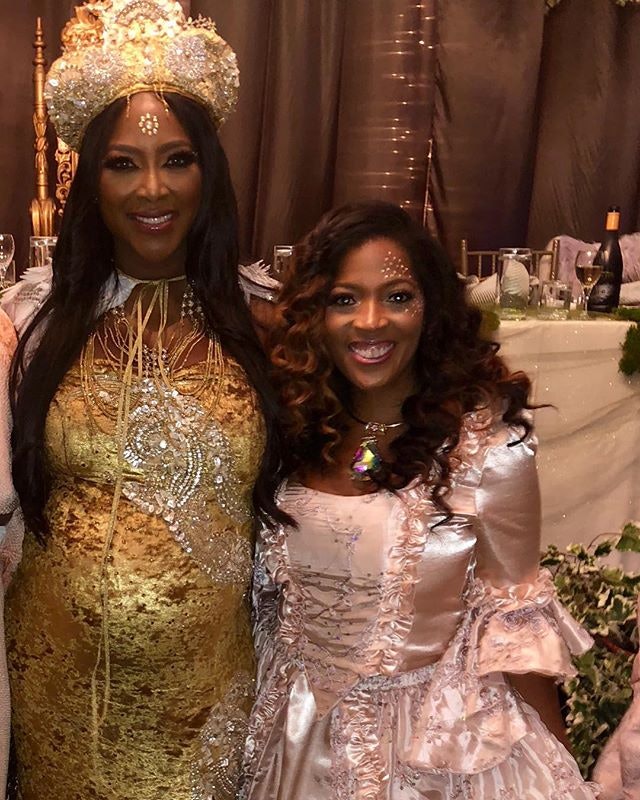 Toya shared this photo from Kenya's shower. In another post, Toya joked, "Honnnneyyyy this Baby Shower made me want to go home and love on @docgene_1977." Married to Medicine viewers are well aware that Toya tagged her husband Eugene Harris. Could there be another Baby Harris in the future?
7Kenya & Kandi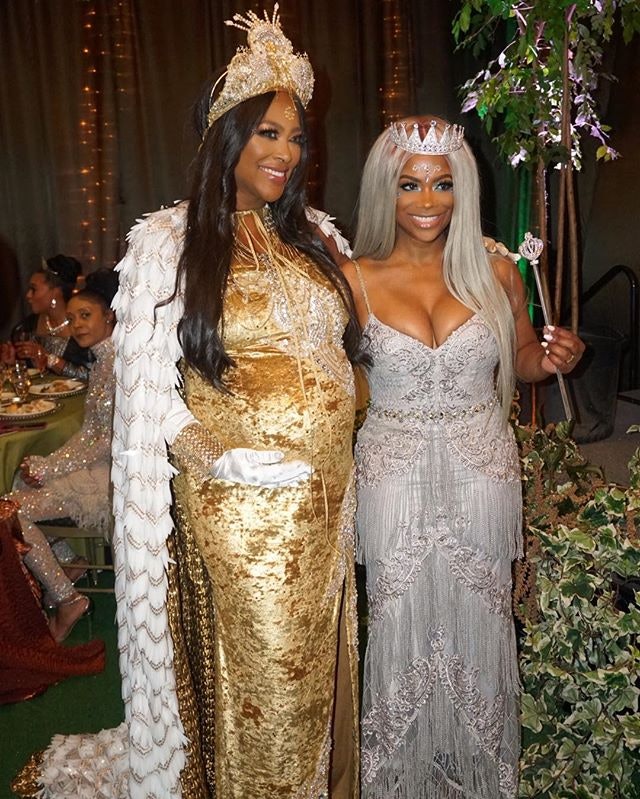 When Kandi posted this photo with the future mommy, she shared, "I wish I had one where we were looking at the camera but she said it was ok for me to post this pic." Even though they aren't looking at the camera, they are still killing these looks.
8Porsha's Photos From The Party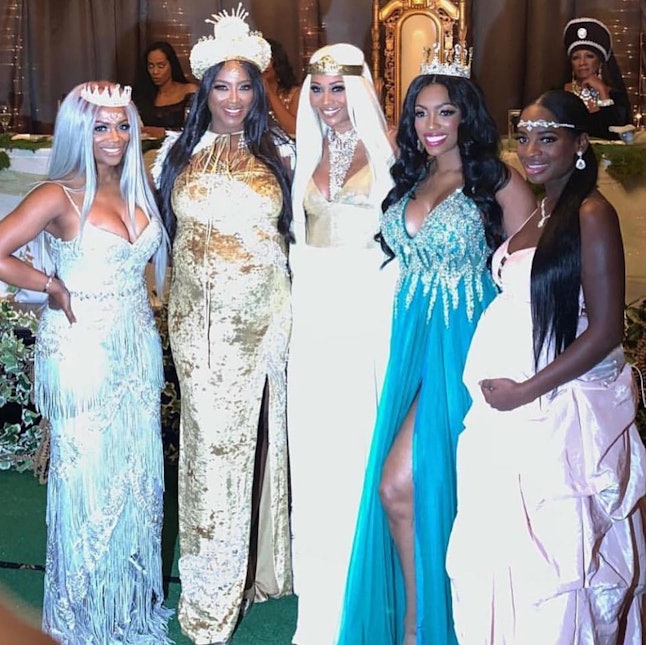 Kenya and Porsha have real ly come a long way. It's so nice to see them both pregnant and supporting each other during this special time in their lives.
9Cynthia Showcasing Her Look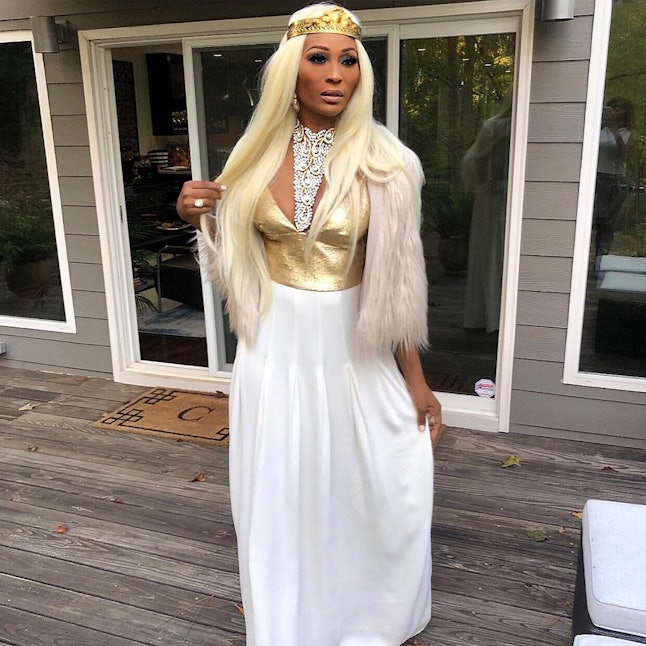 Leave it to the model to completely own this royal look. Along with the photo, Cynthia wrote "I still believe in fairytales & happily ever afters."
10A Full Look At Kandi's Ensemble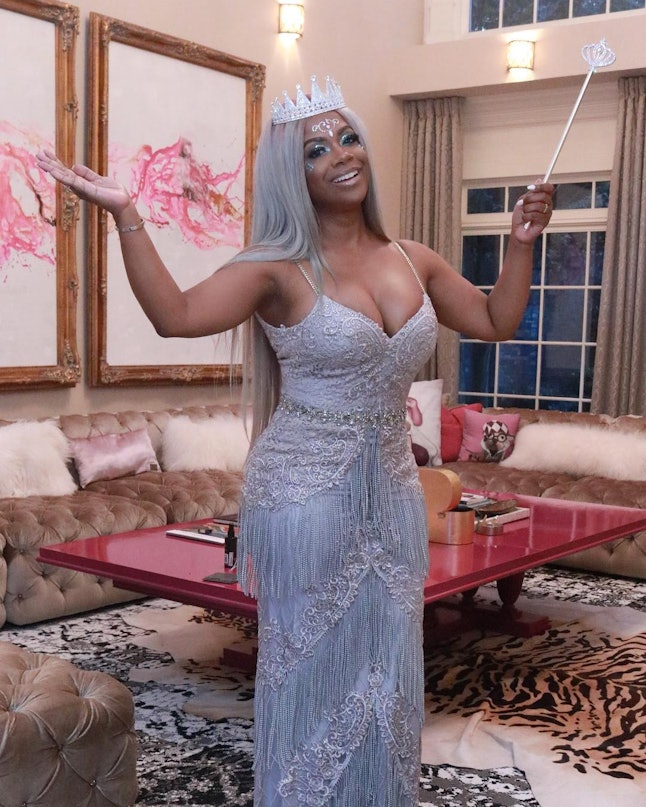 Kandi shared that she was supposed to be an "ice queen" for the party, but that a friend thought she look ed like Oprah Winfrey's character in A Wrinkle In Time, which she kind of does.
11Porsha Posing For A Selfie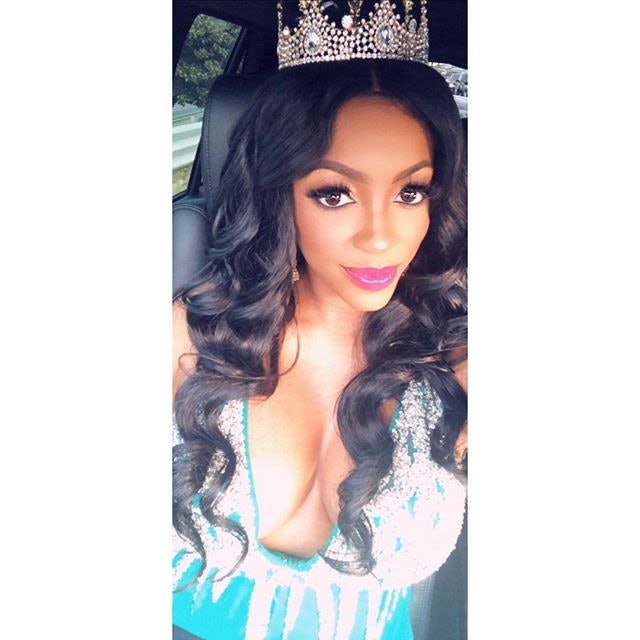 Kenya wasn't the only expecting lady at the shower. Porsha had her pregnancy glow going as well.
12Dr. Heavenly Showing Off Her Outfit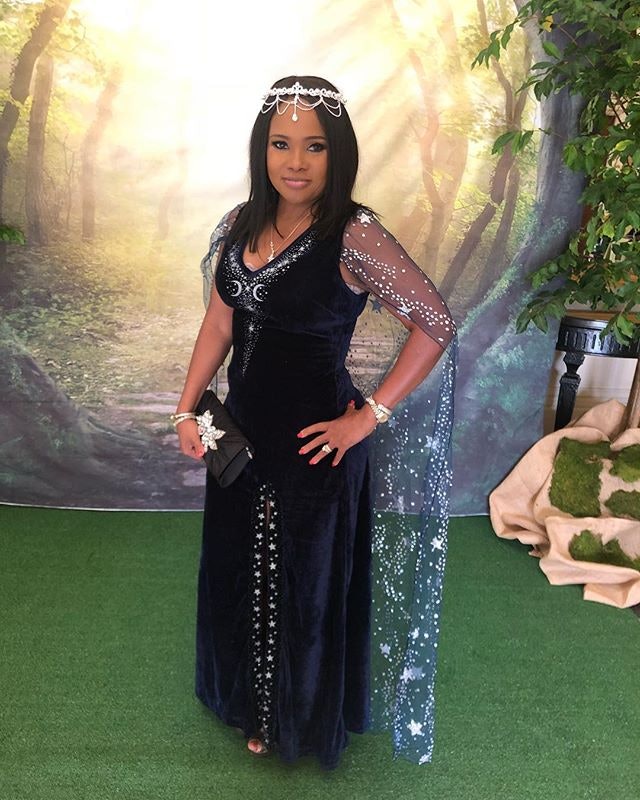 The Married to Medicine star shared a full view of her royal look from the shower.
13Gizelle's Photos
Gizelle took a break from her Potomac Housewives to celebrate this special occasion with the Atlanta ladies.
Kenya had the fairytale baby shower full of her closest family members and friends. Just imagine how perfect Baby Daly's future birthday parties will be.
Source:
Google News Kenya
|
Netizen 24 Kenya